An ultimate world record attempt on an unforgiving ocean
Around the world single-handed, nonstop and without assistance is widely regarded as the ultimate test of seamanship and courage.
Enduring month upon month, precalculated half a year in his own company, Norbert will be forced to pit his nautical prowess against heavy storms, ice, fierce oceans, loneliness and frustration during a distance of about 32.000 nautical miles!
He will start on 06th August 2023 from Les Sables d'Olonne.
Both demanding and dangerous, ANT ARCTIC LAB is a serious test for all materials as well as the skipper's mind, body and soul.
The 32.000 nautical miles ANT ARCTIC LAB Challenge sailed with our Innovation Yachts Open60AAL will take the concept Around Alone and Laboratory testing to new heights to succeed in this epic quest.
Therefore, the main goals of this project are testing future pointing, sustainable and fully recyclable yacht building concept which is respecting our environment, the ultimate proof of quality, safety and functionality, and of course setting a new sailing world record!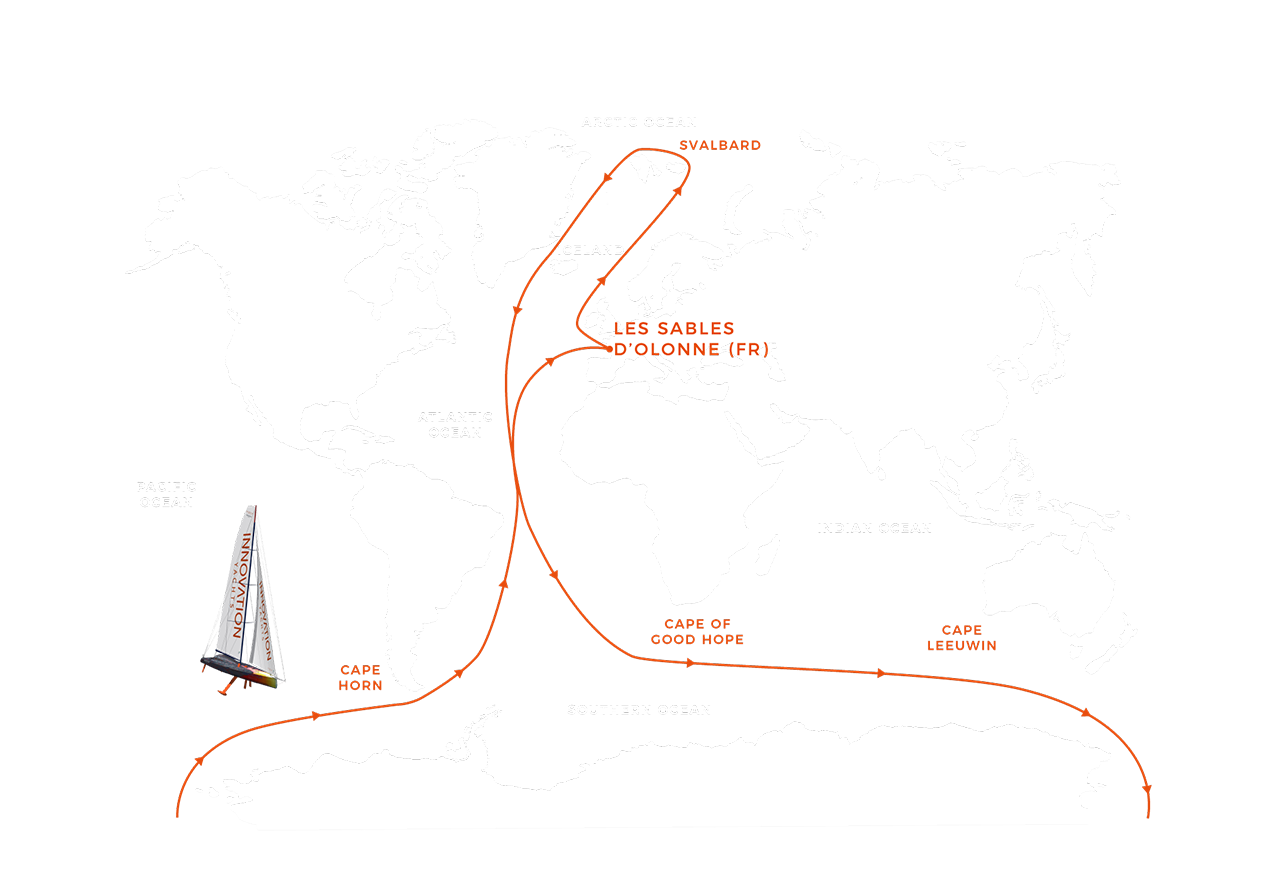 The aim of the AAL project is to sail single handed around the world including Arctic and Antarctic Ocean nonstop and without assistance! The journey will start on 06th August 2023 from Les Sables d'Olonne (FRA) heading west of the British Islands and then north to Svalbard which will be rounded in the north up to 80°N.
Then, this record attempt will continue south, across the whole Atlantic Ocean to finally rounding Antarctica in the Southern Ocean. After passing Cape Horn the course is again north to reach the start and finish line at Les Sables d'Olonne.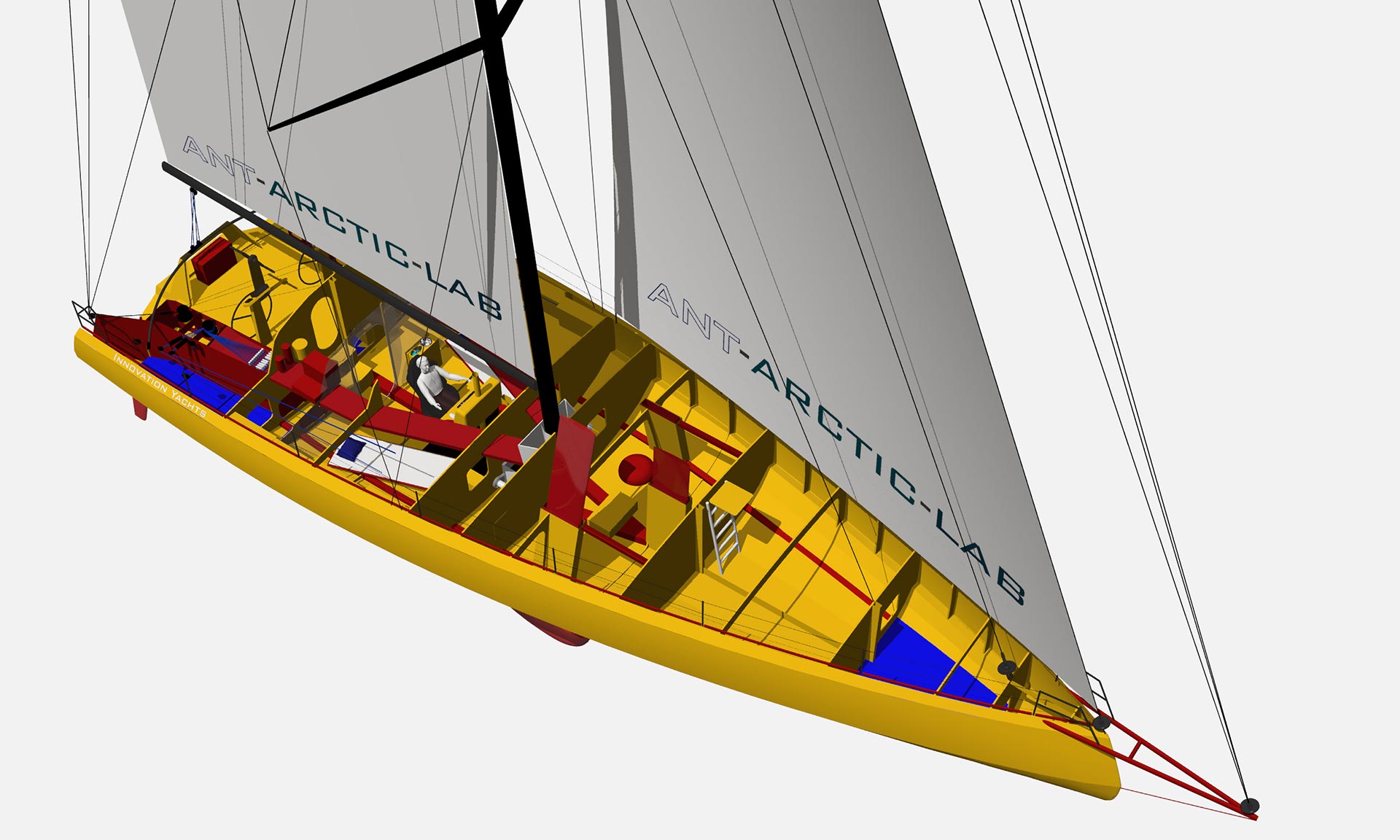 The idea was born to build a unique Open60 for a unique world record attempt to sail nonstop, singlehanded, without assistance, through all five oceans, including the Northwest Passage. We have chosen the departure and arrival port Les Sables d'Olonne (France), based on the successful memories of Norbert's Vendée Globe participation.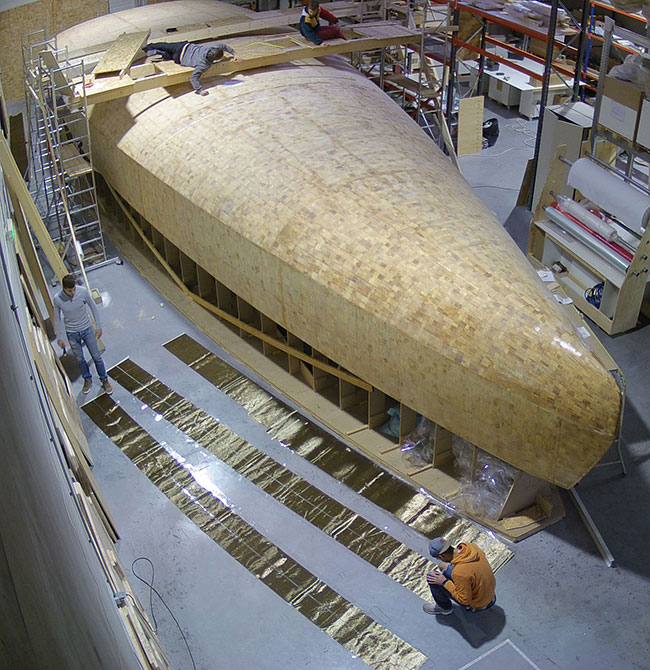 We started the construction of the IY Open60AAL Innovation Yachts in Les Sables d'Olonne.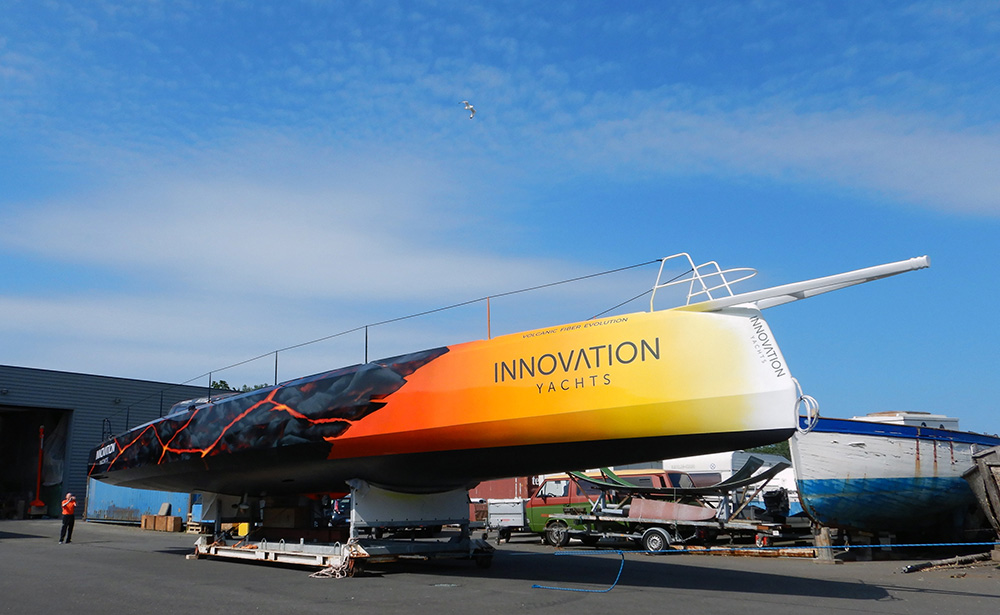 We successfully launched the IY Open60AAL and got a lot of credit for technical features and the unique branding.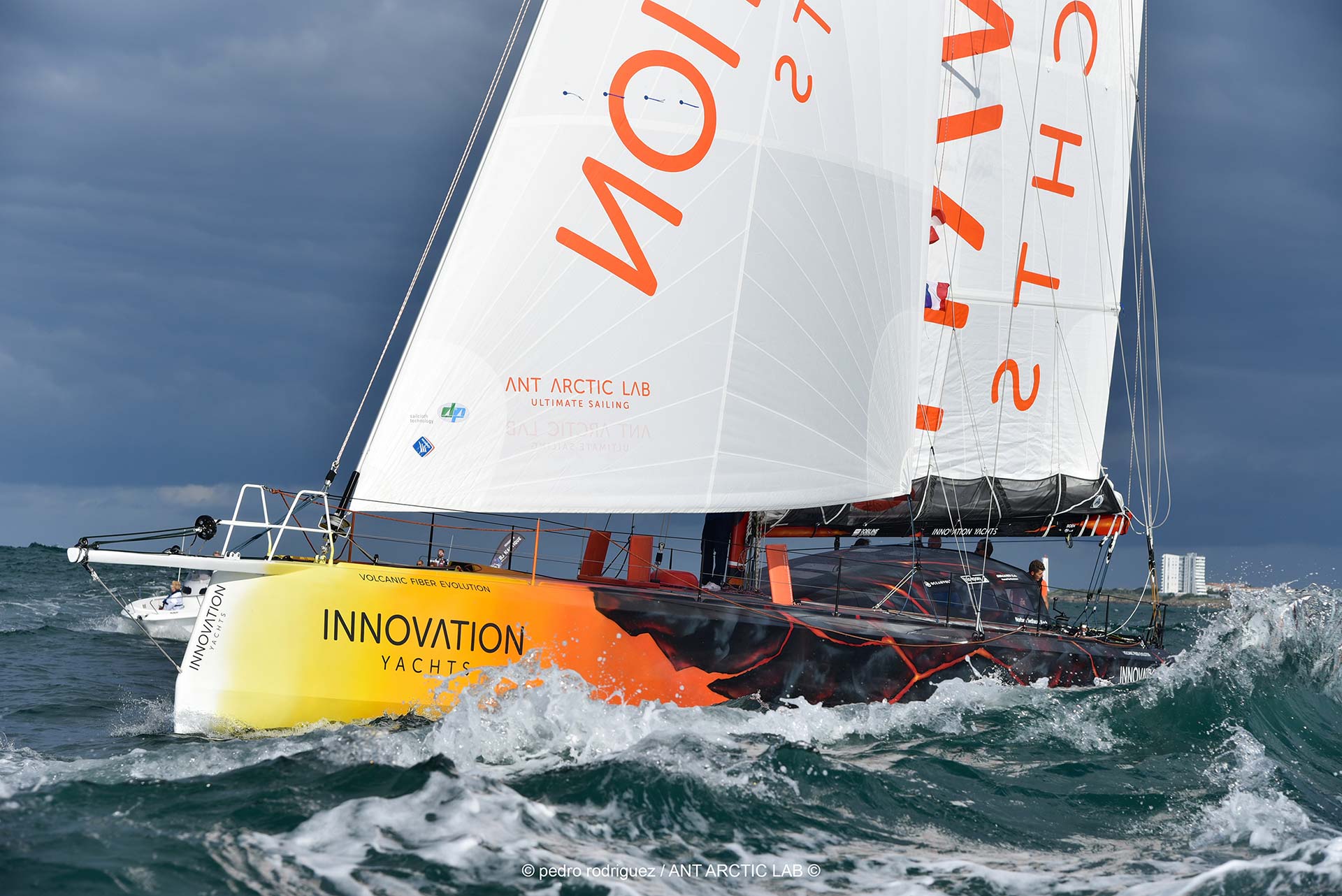 After a successful departure on 29th July 2018, Norbert had to accept, that several future pointing equipment was not ready for this incredible project. Therefore, he turned around south of Ireland and sailed back to Les Sables d'Olonne.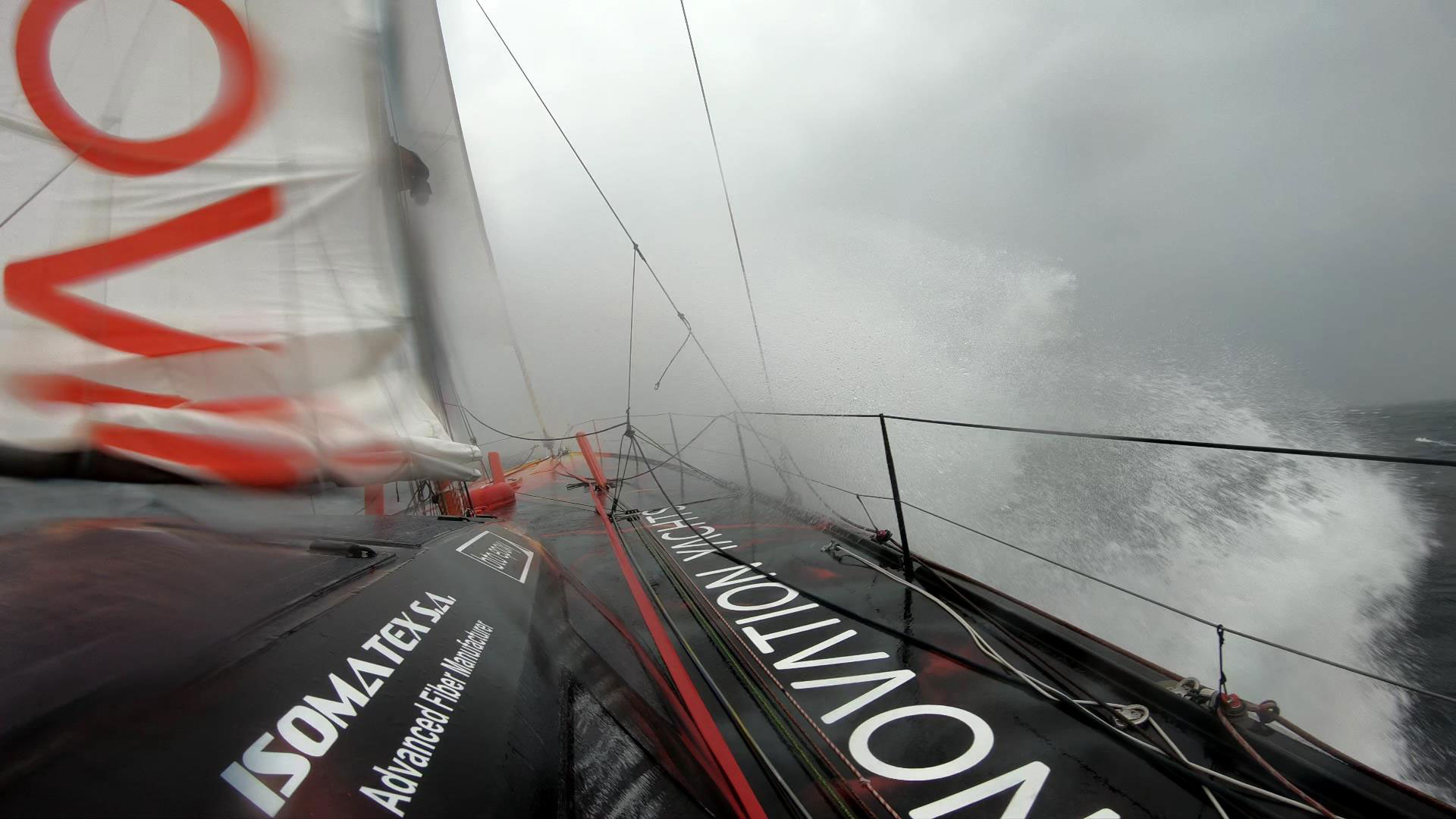 Everything looked perfect, but again south of Ireland Neptune said "No!". In an upcoming storm Norbert made some handling mistakes with the foresail J1, broke some equipment parts and finally lost the sail. Again, he had to sail back.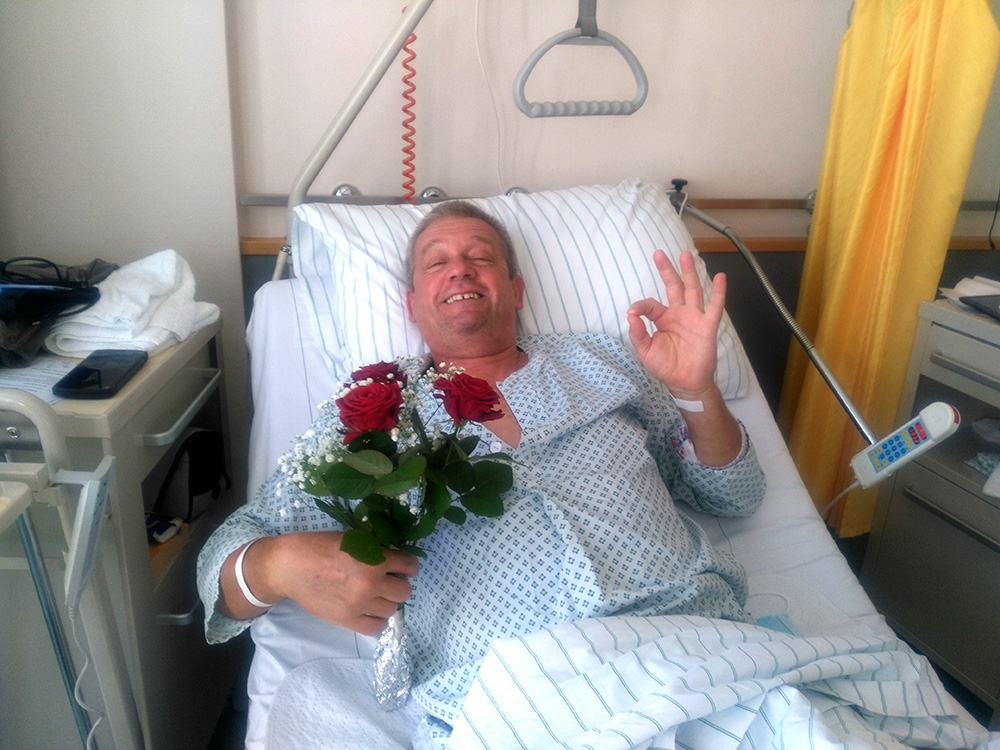 Everything was ready for departure, but then came Covid and cancer! Because of Canadian law, respecting the Covid situation and Norbert's necessary surgery, we postponed the departure to 2021.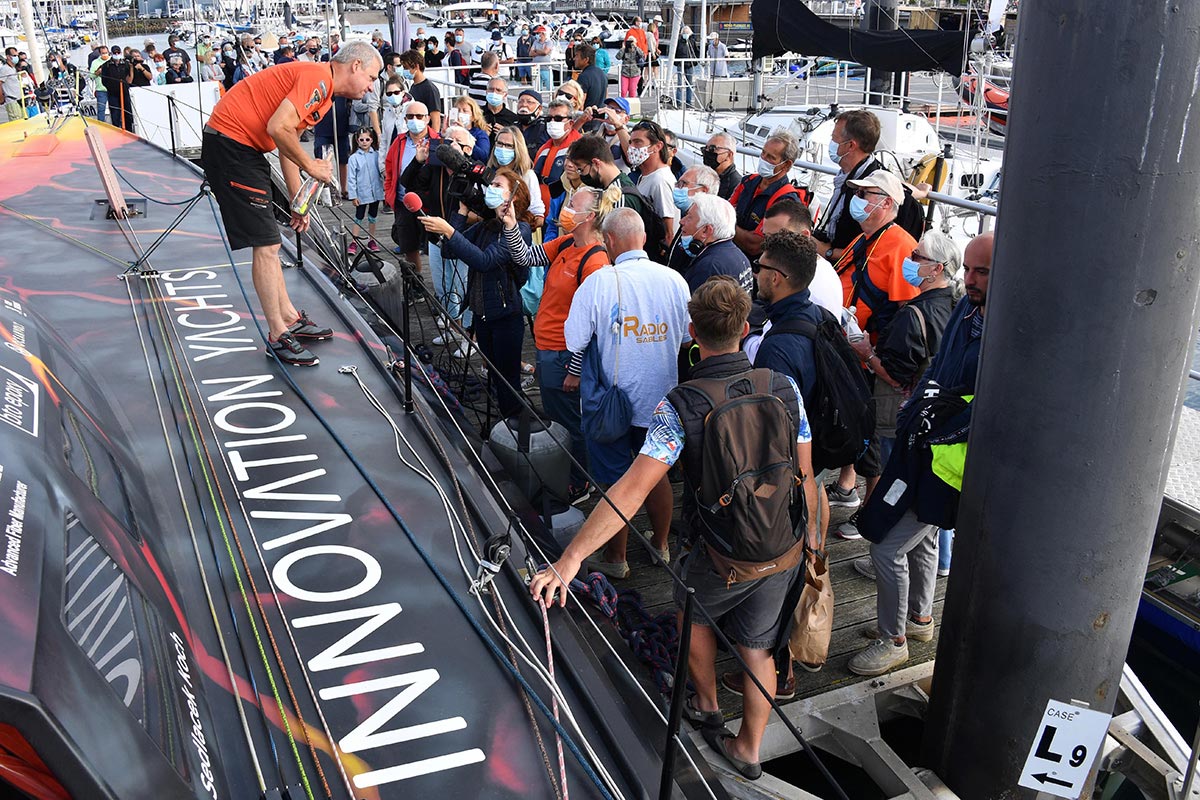 The third departure took place as planned and Norbert was on his way, this time to the Arctic waters around Svalbard, because pleasure navigation in the Northwest Passage was still forbidden. South-east of Iceland relevant elements of the renewable energy supply got problems and therefore Norbert had again to face the reality and sail back to Les Sables d'Olonne.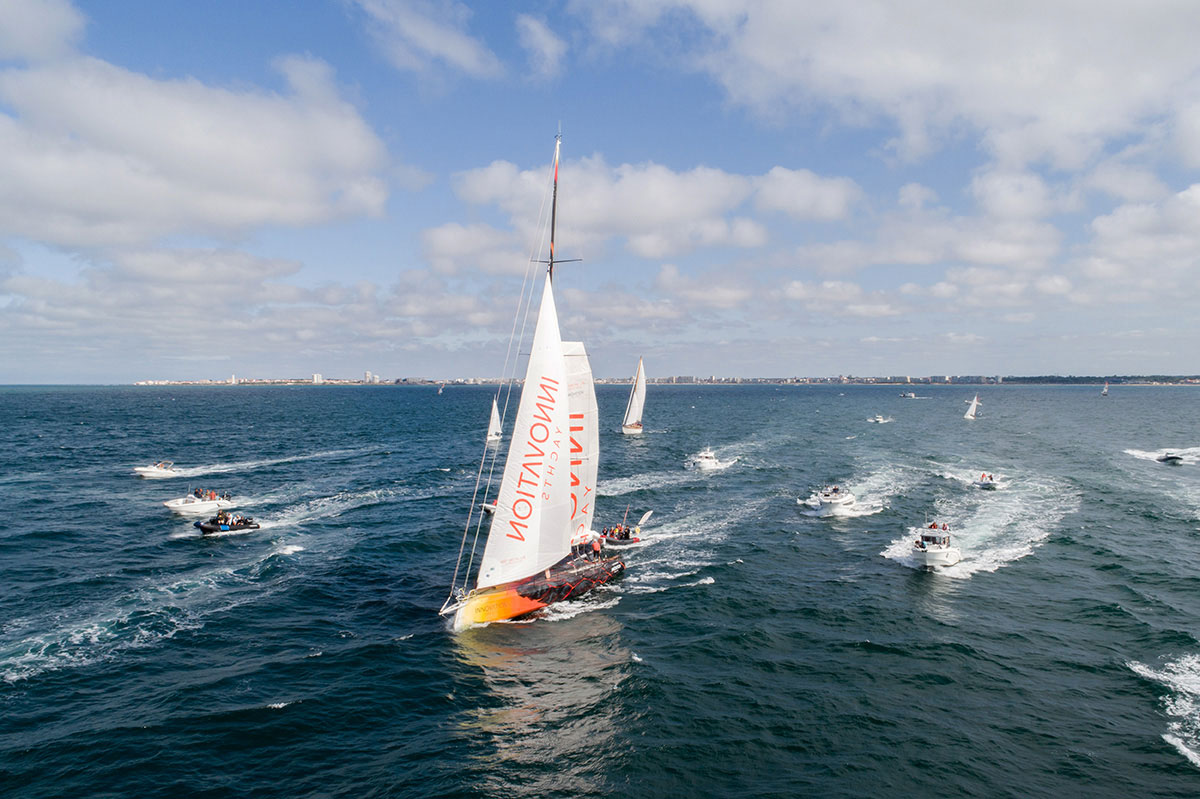 Save the date: 06th August 2023 at 10.30 am (CEST) Norbert will depart for the fourth time for the ANT ARCTIC LAB world record attempt!
Enthusiasts of recreational marine activities (including sailing) normally have a deep affinity with nature; a well-preserved natural environment is key to their continued participation and enjoyment
Innovation Yachts has forged partnerships with innovative, industry proven companies – ones that embrace a reduced floating footprint through recycled materials, reduced carbon emissions and sustainability – to offer our bespoke yacht customers the highest quality and cleanest products and materials possible.