Innovation Yachts is a shipyard committed to a responsible 'clean' approach to the design and construction of yachts and boats that leave our yard in Les Sables d'Olonne, France.
From concept, to completion and beyond, Innovation Yachts is unshakable in its delivery of unique, custom-built vessels that are uncompromising in attention to detail and performance.
 We integrate the finest and latest sustainable and renewable materials as well as technical innovations and offer outstanding performance. All this is based on the experience and prowess of internationally renowned sailor Norbert Sedlacek Koch, our Founder and Managing Director, who is widely considered to be one of the most accomplished sailors in the world.
We understand our services as an overall concept in which we like to implant your idea of a yacht. Under this principle, we are not trying to convince you of an existing complete solution, but rather offering you an optimized service package according to your wishes.
As we manage all steps of the project, such as design, architecture and manufacturing in-house, individuality and flexibility are great advantage for you and for us.
This means that end-to-end design, architecture and production phases guarantee our customers exceptional quality with maximum flexibility allowing for amendments during the construction.
Each and every Innovation Yacht is an exceptional one, designed for you and adjusted to your unique imagination and vision. Understandably, each construction program requires a comprehensive project planning process.
Each Innovation Yachts' design embodies an optimized synergy of maximum power performance, security, on-board comfort and sustainability. Our designs aim to minimize waste and embrace sustainable and recyclable materials in the build of our responsible, custom-built vessels.
The primary goal of our architecture team, under supervision of our technical director, Marion Koch, is to implement your requirements in the Innovation Yachts construction concept. This guarantees optimum comfort, functionality, durability and ultimate customer satisfaction.
Our engineers for materials and structural calculation have profound knowledge based on numerous extreme sailing expeditions and record-breaking projects.
Innovation Yachts are predominantly handmade. Our employees incorporate the latest technology in the preparation of materials and the latest processing methods in production.
All our material and technology partners undergo strict certification guidelines and have their own development departments, which constantly control and optimize their products.
This, the end-to-end design, architecture and production phases to guarantee our customers exceptional quality with maximum flexibility allowing for amendments during the build.
As part of our ANT ARCTIC LAB world record attempt, we are testing ultimately real future pointing solutions – recyclable composites, natural core materials and harmless matrix systems.
Despite all care, there is still a possibility of issues. But don't worry, if you call our team will be there taking care for every and each of your problems. As a clear sign, how we trust our product, we offer all our customers our extended warranty.
Innovation Yachts' History
Founder and Managing Director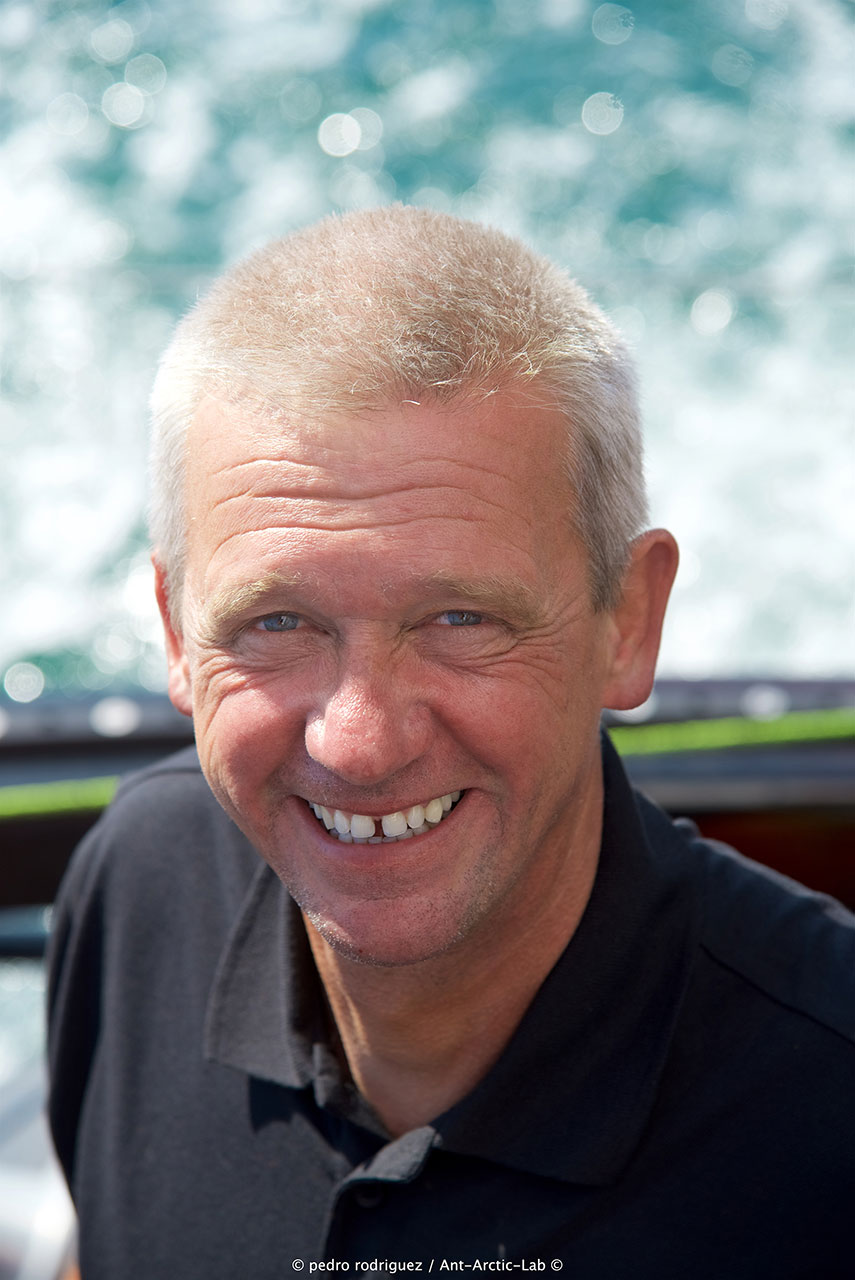 Trading his job working as a tram driver at the Vienna public transport agency, to sail through the planet's most dangerous and isolated areas, single-handed, as a professional skipper, author, filmmaker and keynote speaker, Norbert Sedlacek Koch is generally considered to be one of the finest sailors of his generation. A man who turned his hobby into a career, in a quest to live a more adventured life and discover new places, Norbert's sailing career trajectory is nothing short of breath taking.
Embarking on his first circumnavigation in 1996, and completing it in 1998 on a homespun 26-footer, Sedlacek Koch went on to achieve success in solo trips around Antarctica and the Vendée Globe, cementing his place as a solo, seafaring legend. He is the first Austrian to sail single-handed, non-stop around Antarctica; and the first German-speaking participant and finisher of the Vendée Globe.
As the Skipper of our IY Open60AAL Innovation Yachts during the ANT ARCTIC LAB Challenge he will have the opportunity to set a world's first and write sailing history.
Highlights of Norbert's Constructions
Founder and Technical Director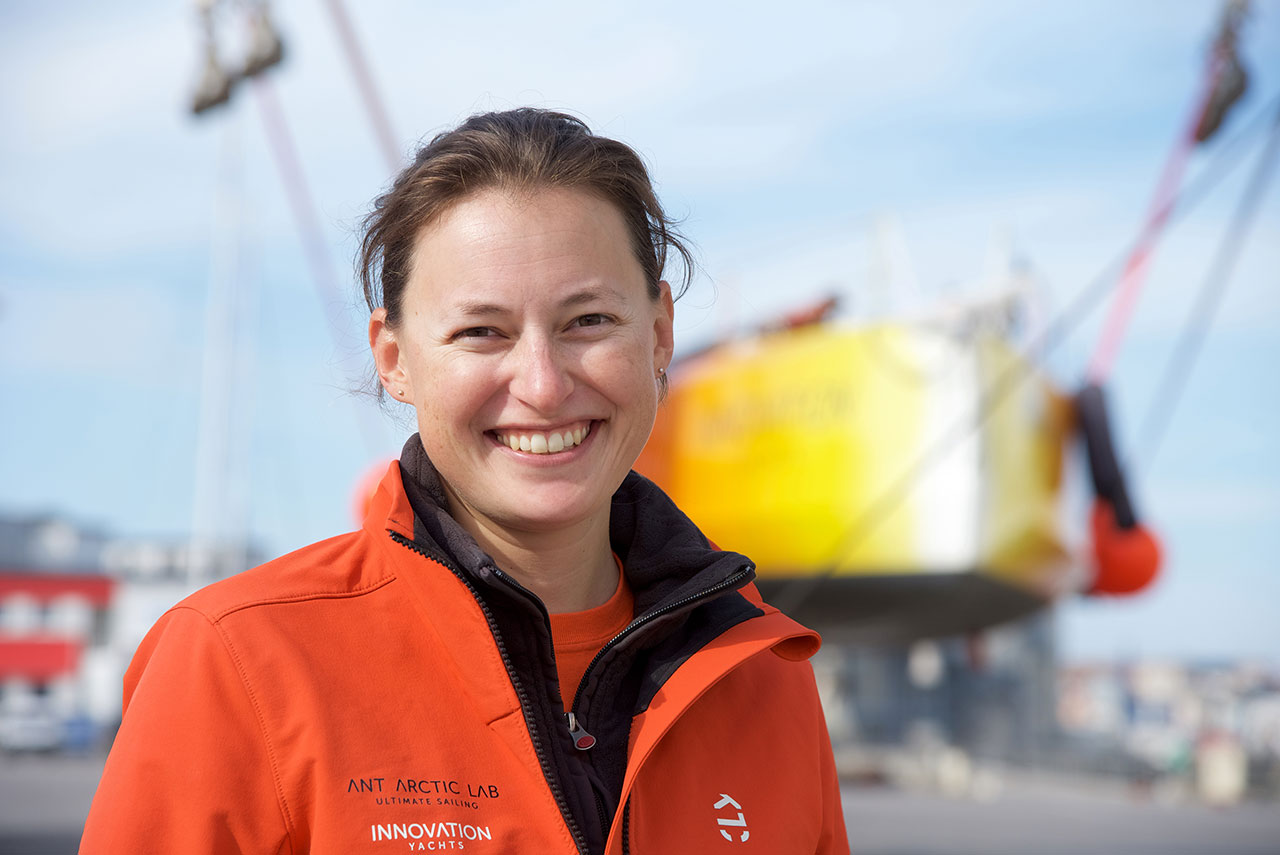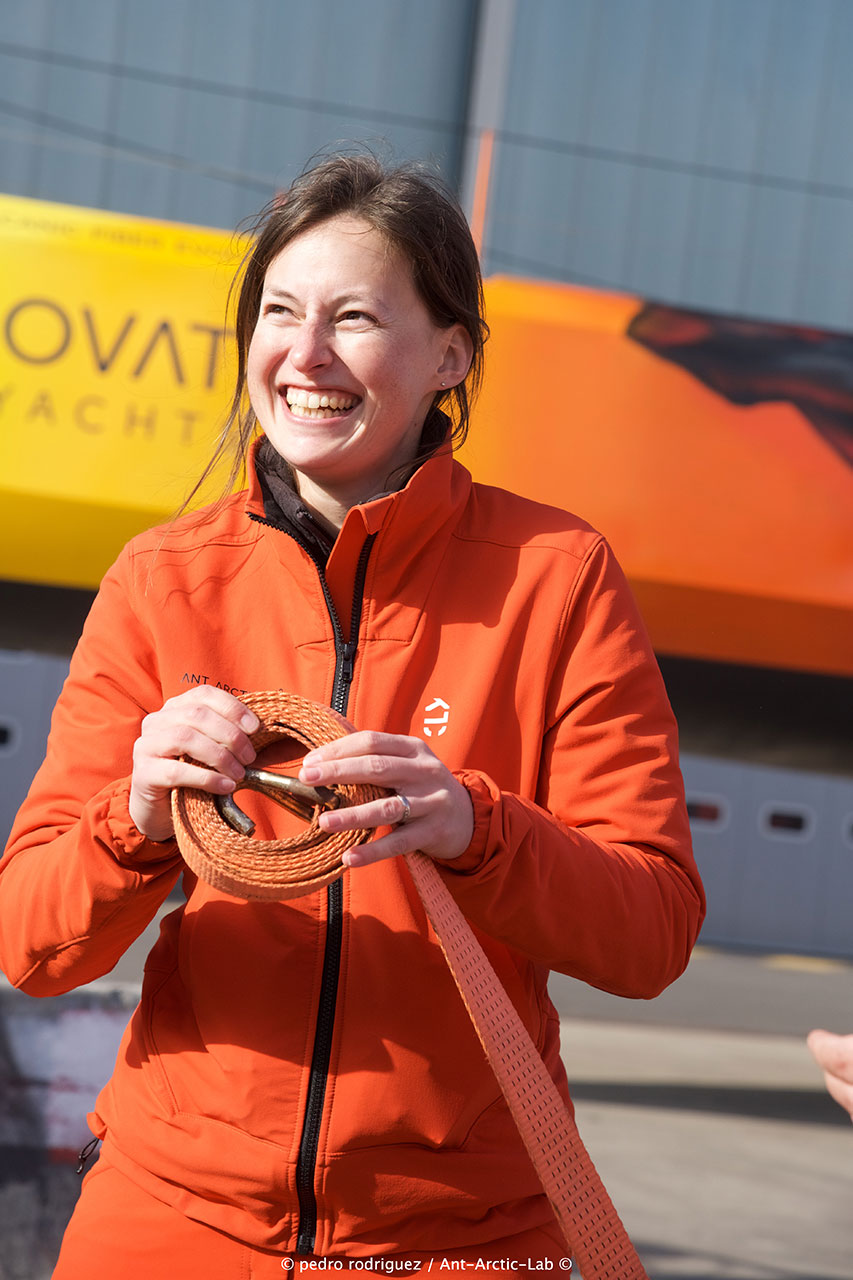 Back in 2005, at just 17-years-old, our technical director Marion Koch became the youngest Austrian sailor to receive her worldwide offshore sailing license (FB4). Following the completion of a bachelor's degree in sports equipment technology, Marion focused her early career on water sports, initially working in fin development. Soon after, she completed a master degree in sports equipment technology with a main focus on sustainable yacht construction and with a thesis about hydromechanics and stability properties of IMOCA racing yachts.
In 2009, Marion founded Yacht Construction Consulting, located in Austria and started her first own Open60 Design Project. After 3 years of research for Yacht building materials Marion designed her first volcanic-fiber yacht, the prototype IY Open16 Fipofix. With this unique racing boat Harald Sedlacek, the son of Norbert sailed 2 non-stop trans-Atlantic turns achieving three sailing records.
After this successful period, in 2013 Marion jumped from the offshore racing scene to the super yacht business. Working with offshore racing skipper Norbert Sedlacek, Marion embarked on her first super yacht project – a 91 feet luxury cruiser racer. The end-to-end design included the nautical architecture and interior layout and won the prestigious Designer Award for sailing yachts.
Since 2015 Marion has focused her attention on the research, design and architecture for an absolute unique type of racing yacht, which should highlight material possibilities as well as the quality and safety of the Innovation Yachts concept, the IY Open60 AAL Innovation Yachts. She co-founded Innovation Yachts to bring this new, high-end quality yacht-building concept with several unique, sustainable as well as fully recyclable materials onto the nautical market.
In 2020 Marion started with the design of the IY LBV35, the world wide first fully recyclable catamaran. This catamaran, which is electrically powered, has also the unique solution using his forward trampoline deck for cleaning the ocean while sailing.