As promised, we have been trying to find the cause of the keel problems over the last few days and have found what we were looking for.
After a detailed check of the entire keel hydraulics, electrics and all the mounting components which connect the ram to the hull, we could not find any faults, but the connection between the ram and the keel head axis seems to be rubbed. This means that the ram cannot align itself properly with the keel head and gets stuck, resulting in a high risk of the keel head being damaged by the tension, or the connection to the hydraulics breaking off.
It goes without saying that I would not want to experience this scenario in Arctic waters 😊.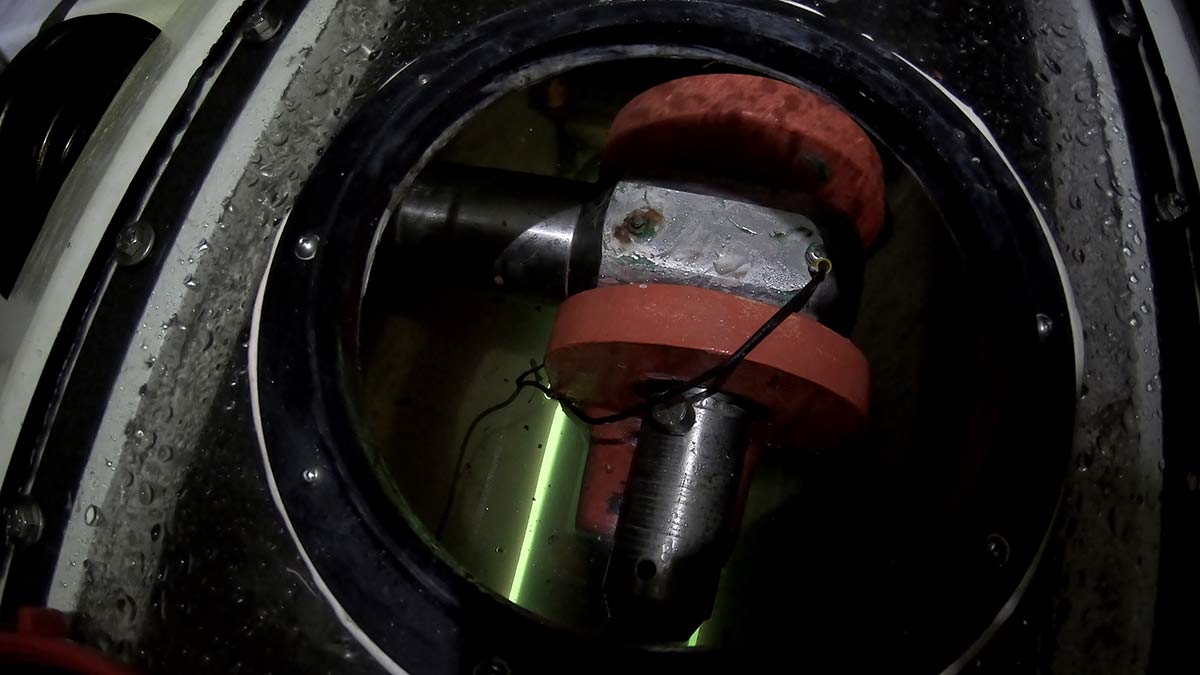 The solution to this problem lies in the dismantling of all keel parts, meaning the boat has to be craned, the revision of the end of the ram and the keel head axis and the subsequent reassembly.
However, as the time window for the Arctic is already closed, we will carry out the work in the course of the winter service and put our Open60AAL back into operation next year.
Kind regards,
Norbert